The Panoply Vase Animation Project is run by Steve K. Simons and Sonya Nevin combining Steve's animation skills with Sonya's expertise in ancient Greek culture.
You can contact us at panoplyvases@gmail.com Follow us on Twitter at @SonyaNevin and on Facebook at www.facebook.com/panoplyvaseanimation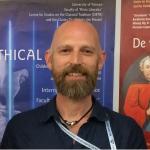 Steve has been making vase animations since 2007. With a history in software engineering, Steve studied multimedia production and design before becoming a freelance animator.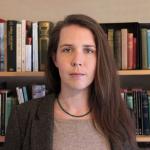 Sonya is an Affiliated Lecturer at the University of Cambridge and an Assistant Professor at the University of Warsaw. She did her doctorate on ancient Greek warfare at University College Dublin and has worked in a number of museums. Sonya's research and teaching interests include religion in ancient Greek warfare, historiography, and pottery. You'll find her publications listed on the Publications page, including her latest book The Idea of Marathon. Battle and Culture (Bloomsbury).
At the Panoply Vase Animation Project we make animations from real ancient artefacts. We make them to help people to enjoy and understand ancient cultures - watch them for fun, and use them as a teaching resource for illustrating ancient topics or teaching visual literacy and how to use artefacts as evidence.
We began making ancient-themed animations for the pleasure of it. We soon found that teachers were using them in the classroom, so we decided to make animations that placed greater emphasis on ancient artefacts – the vase animations were born! Since then we have gone on to work with the Ure Museum of Greek Archaeology, the University of Oxford, the University College Dublin Classical Museum, the Universities of Warsaw and Fribourg, and other great institutions. Our animations have been shown in museum exhibitions, schools and universities all over the world.
Since 2017, Sonya has been teaching trainee classics teachers about the animations at the University of Cambridge's Faculty of Education.
In 2021 Panoply formed a partnership with the Cambridge School Classic Project, based at the University of Cambridge, so that together we could reach more teachers and provide more support for using the animations. CSCP very kindly host this website :).
Steve and Sonya live in Cambridge, where they met many moons ago. Drop us a line if you're interested in developing a project or if you'd just like to say Hi!
You can read about our first 10 years as the Panoply Vase Animation Project in this birthday blog post.